Codima Toolbox's SLA reporting feature combines our thorough monitoring with unbridled reporting functionality. With the SLA reporting feature, you can be sure to have full insight into your Service Level Agreement compliance and to never miss an update with the scheduled PDF report generator.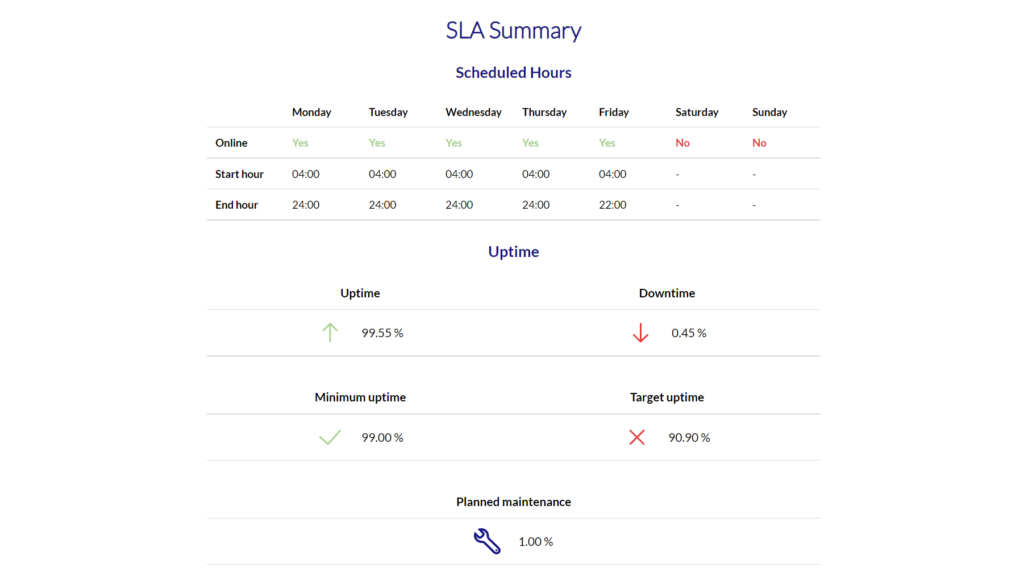 The SLA reporting feature makes use of an easily navigable interface allowing you to make sure your network is SLA compliant as quickly as is required. The only prerequisite to the SLA functionality is that monitoring has already been setup within the Toolbox platform. If, however you delay in setting up the SLA reporting functionality, then worry not as Toolbox does not delete any monitored data and can therefore create SLA reports from any monitored data that has already been procured.
The SLA reporting feature makes use of dynamic graphs in order to showcase the gathered SLA analytics in a clear and concise manner. Also, as can be seen in the adjacent image, you are not limited to a single SLA report, instead you can create and customize any number different reports, for instance separating them by the different device types found across the network.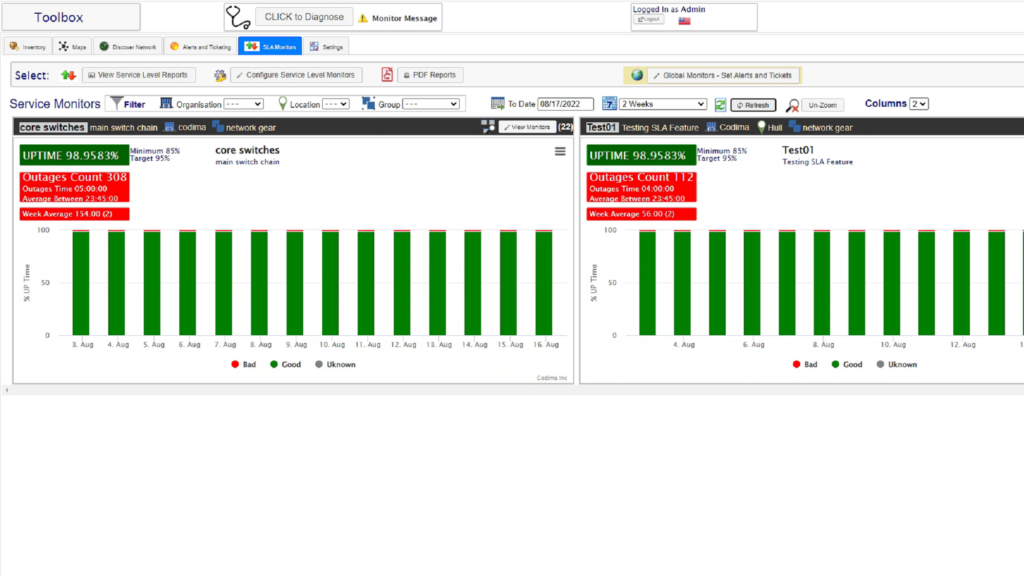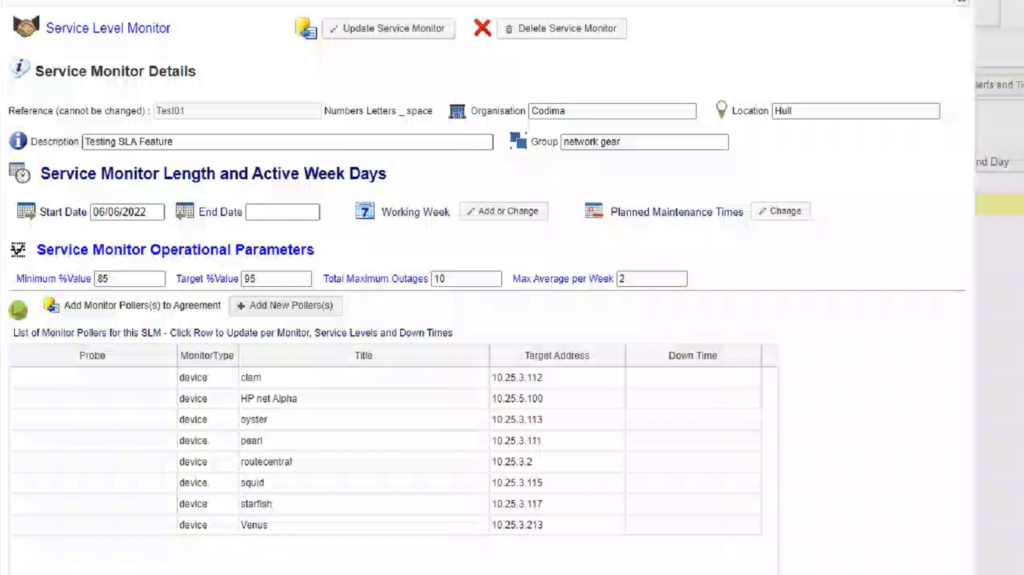 Toolbox utilises probes in order to discover and monitor remote networks. These probes can be accessed through the SLA feature giving insight into your entire enterprise through one simple interface.
At the same time that the SLA feature can provide live insight into your SLA compliance through the web interface, it also provides the option to create scheduled PDF reports that can be sent regularly to a recipient via email. These reports include a summarisation of the entire network as well as a detailed overview of each individual device that is being monitored.