A from the ground up, integrated system that pulls together Network Alerts from Codima Toolbox Network
Monitoring
and External Alerts such as Syslog, and then classifies and presents them throughout the system, including in Codima Toolbox's
Web Maps
and
Probes
.
Network Alerts are logged and processed by Codima Toolbox. Sources include Codima Toolbox Generated
Monitoring
Alerts such as CPU utilization being too high, Ping Response time too long, Disk access slow. Additionally, External Alerts from network gear like Switches, Routers and firewalls are all processed, be they from Syslog or SNMP Traps.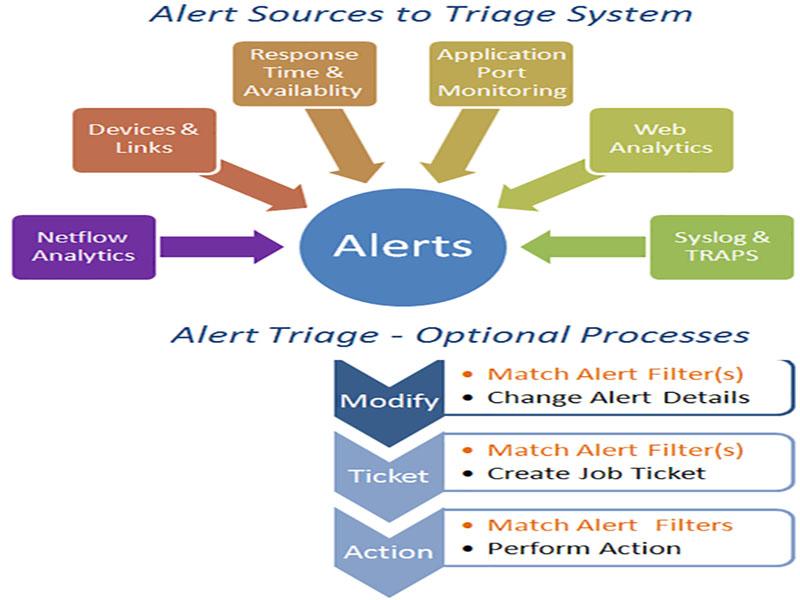 Network Alerts from Windows
The system can automatically retrieve Windows Log Alerts and process them as with other Alerts for example show Security or Failure icons on the Topology maps.
The Windows alerts can be accessed quickly (unlike directly thru windows logs) and sorted and searched in the grid below.

Network Alerts on the Codima Toolbox Web Map
All kinds of Network Alerts and live Statuses are shown on Codima Toolbox
Web Maps
. Here is a Failure Domain before fixing a problem.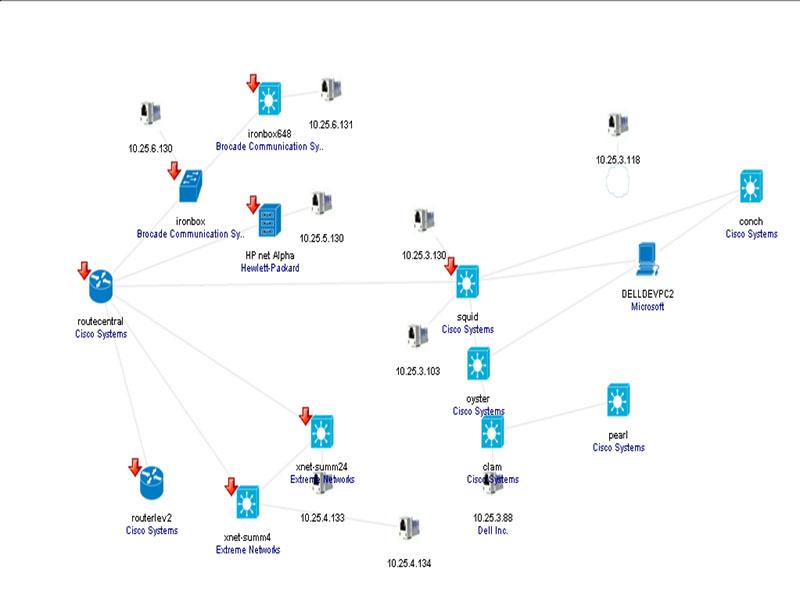 After fixing the Problem the failure domain is reduced as is clear on the Map below.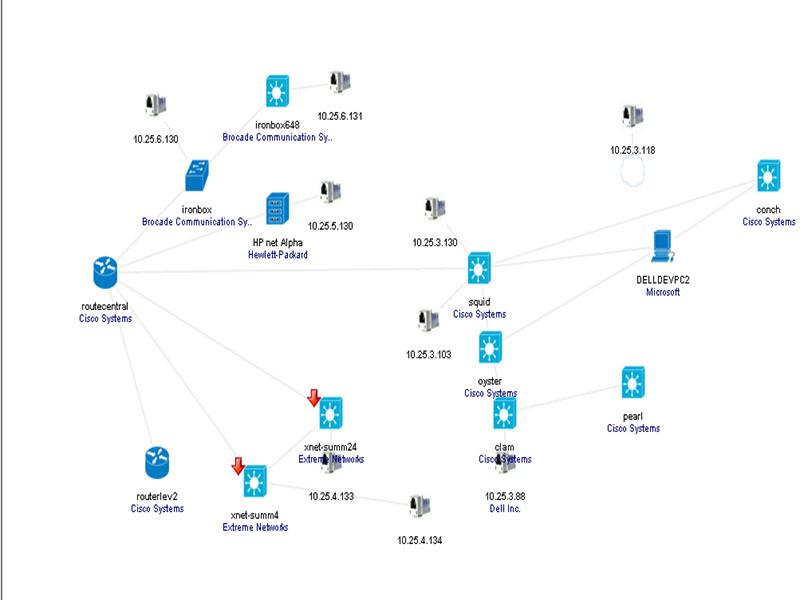 Scan Your Entire Network in Seconds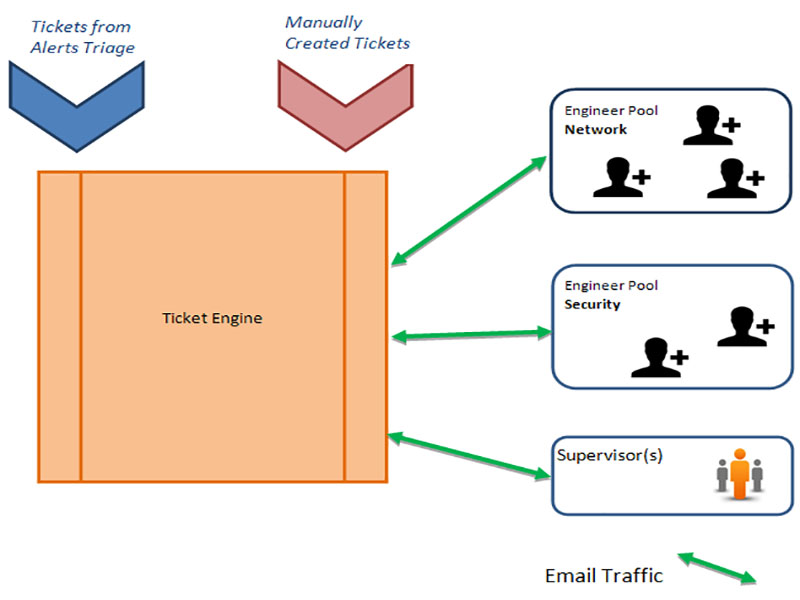 The Ticketing operation usually occurs automatically by matching Alert Triage rules setup in Codima Toolbox; however, Tickets can also be added manually. Codima Toolbox is a fully integrated product so on detection of an Alert, then a ticket is generated and emailed to an Engineer in around ONE SECOND. There is no passing around Alerts between separate systems so lightning fast operation, if a device crashes, or a Firewall critical event occurs, an email is sent to the appropriate engineer in seconds.
The Ticketing Rule based Engine
The Ticketing Rule based Engine runs in real time and checks incoming Network Alerts to see if a new Ticket needs to be Generated.
Existing tickets are tracked for timeout violations causing Supervisor Message to be generated.
This simple GUI condenses a complex GUI in other products, into a single setup box in Codima Toolbox without loss of functionality.
Engineering Resources Management
Pools of general or specialised teams can be set up in minutes. The team is selected by the Triage Engine when processing Alerts. You can add extra engineering resources, possibly regionally based, using Engineer Groups.
Generate User Tickets at Will
User Tickets can be added manually by a Supervisor Level engineer either a General Ticket from the Ticketing GUI, or by clicking on a map node and adding a prefilled ticket using Discovery Knowledge to save work for the user.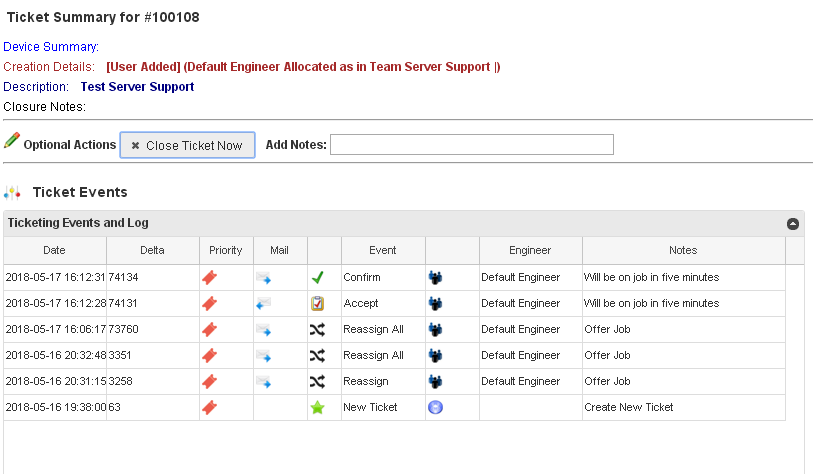 A live Ticket status display shows the status of all active Tickets. The supervisor has the option to manually reassign or close tickets. This is in a standard Codima Toolbox grid with search, sort and export features to document Ticket progress.
Tickets on the Codima Toolbox Web Map
Active Tickets are matched to devices in the Codima Toolbox Map, below we see 4 devices with Expedited Priority Tickets outstanding, clicking on the Ticket icon will show ticket details.