Benefits of a Network Inventory, Mapping and Monitoring Tool
Codima offers three modular Toolboxes all based on the
Network Discovery
, to handle all your network management needs. The first Toolbox handles everything around Network Inventory the second Toolbox ads Topology
Maps in Web
and
Visio
and the Third Toolbox ads Network
Monitoring
with
Alert and Ticketing
. The following are the products we offer:
Download a free licence and ask for a quote
All Features Included
Two Users
Discover Up to 25 Assets/Devices
Email Support
Choose the Features
Unlimited Users
Discover Any Number of Assets/Devices
Choose number of Probes
Email and Priority Support
In today's landscape where IT assets come in all shapes and sizes, it's becoming more difficult than ever to ensure stability and productivity within organizations. Our approach is to build your entire asset inventory quickly and thoroughly with our user-friendly GUI, to ensure that none of our customers ever have to deal with an incomplete assessment of their network assets.

Scalability is in the Codima Toolbox DNA. We believe that no matter the size of your endeavour, regardless if you are a consultant working on client networks, if it is a corporation with multiple sites and networks worldwide, or just keeping track of the devices on a small network, Toolbox is the perfect network management software for any situation.
Being able to see what assets are in your network may not always be enough, that's why Toolbox incorporates the ability to monitor the health of your network as well. Being able to render a map of your network live with all its faults clearly visible allows you to take full control of your network in one complete package.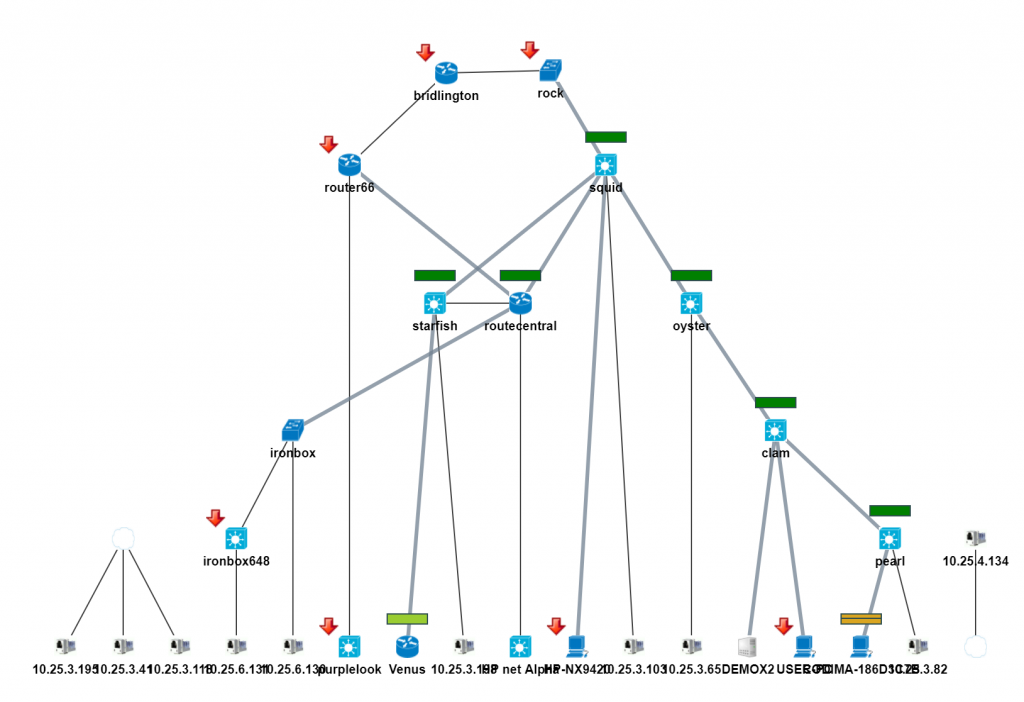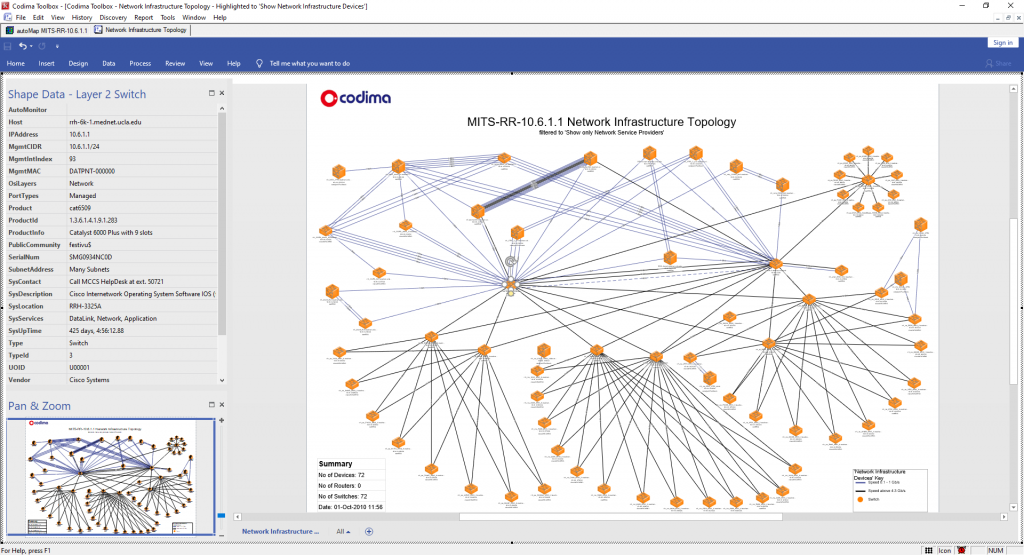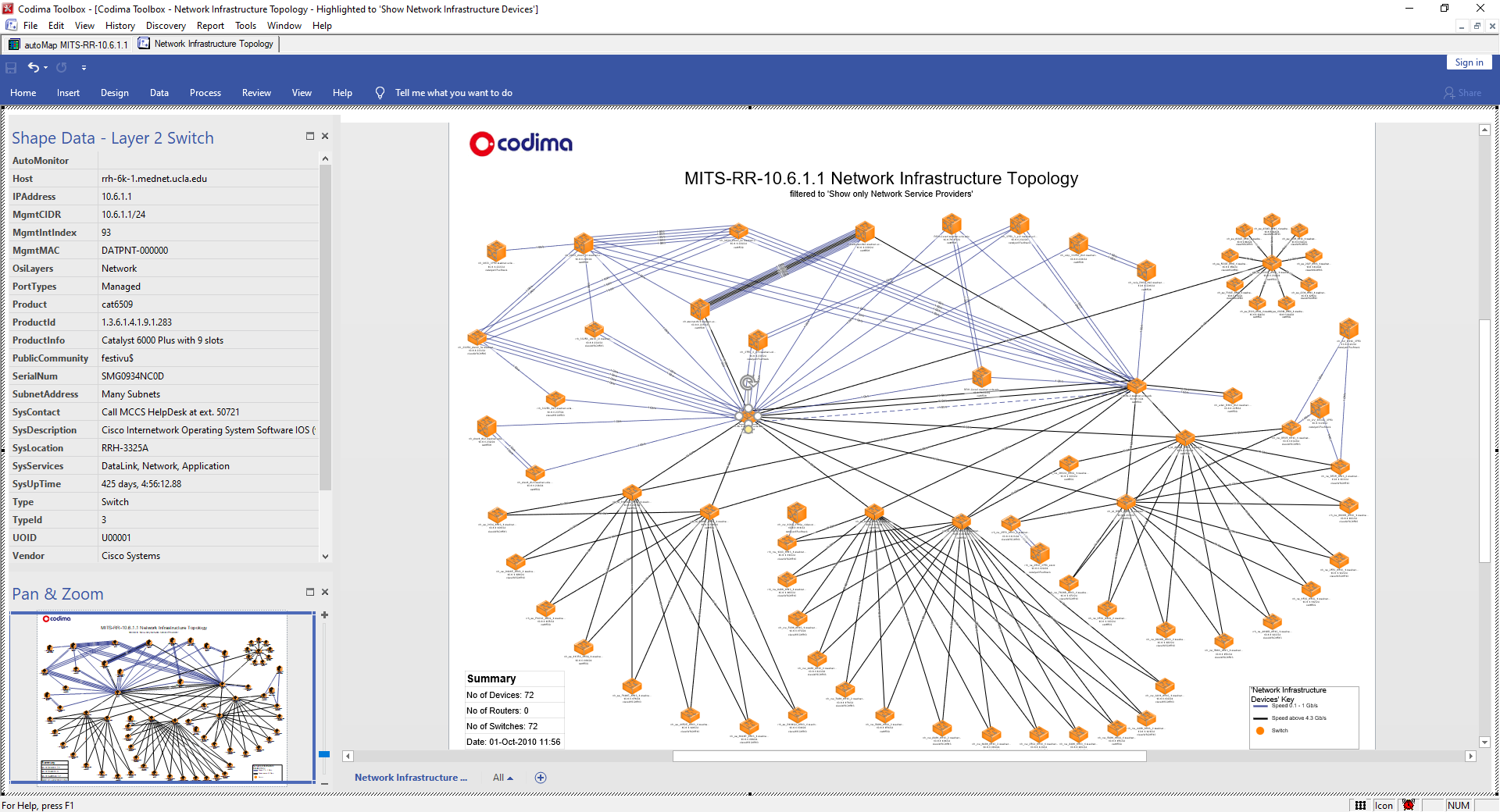 Being able to document and display networks in a professional manner is a must for any business, big or small. That is why Codima Toolbox has an integrated Microsoft Visio export feature. Never worry about the hassle of documenting networks again, as Toolbox does this automatically.