Maps in Visio uses the Microsoft Standard documentation package Visio. Visio is a very flexible drawing package and well suited to documenting simple or complex network topologies. Each
Network Discovery
creates Visio Maps that can be viewed from Codima Toolbox by using the Visio download facility. The user will have full Visio editing capabilities if a copy of Visio is installed on the Discovery Machine.
Codima Toolbox lets you document your IT infrastructure and visualize your network by allowing you to download Visio files directly proceeding a
Network Discovery
. Visio Maps show the relationships that exist between devices in your network, such as those used to manage virtual machines, wireless access points, and IP phones. Codima Toolbox uses intelligent methods to source connection and topology information for use in any situation. Whether your network is wired, wireless, virtual, or a mix of all three, Toolbox automatically generates Visio Maps that allow you to see everything in your network.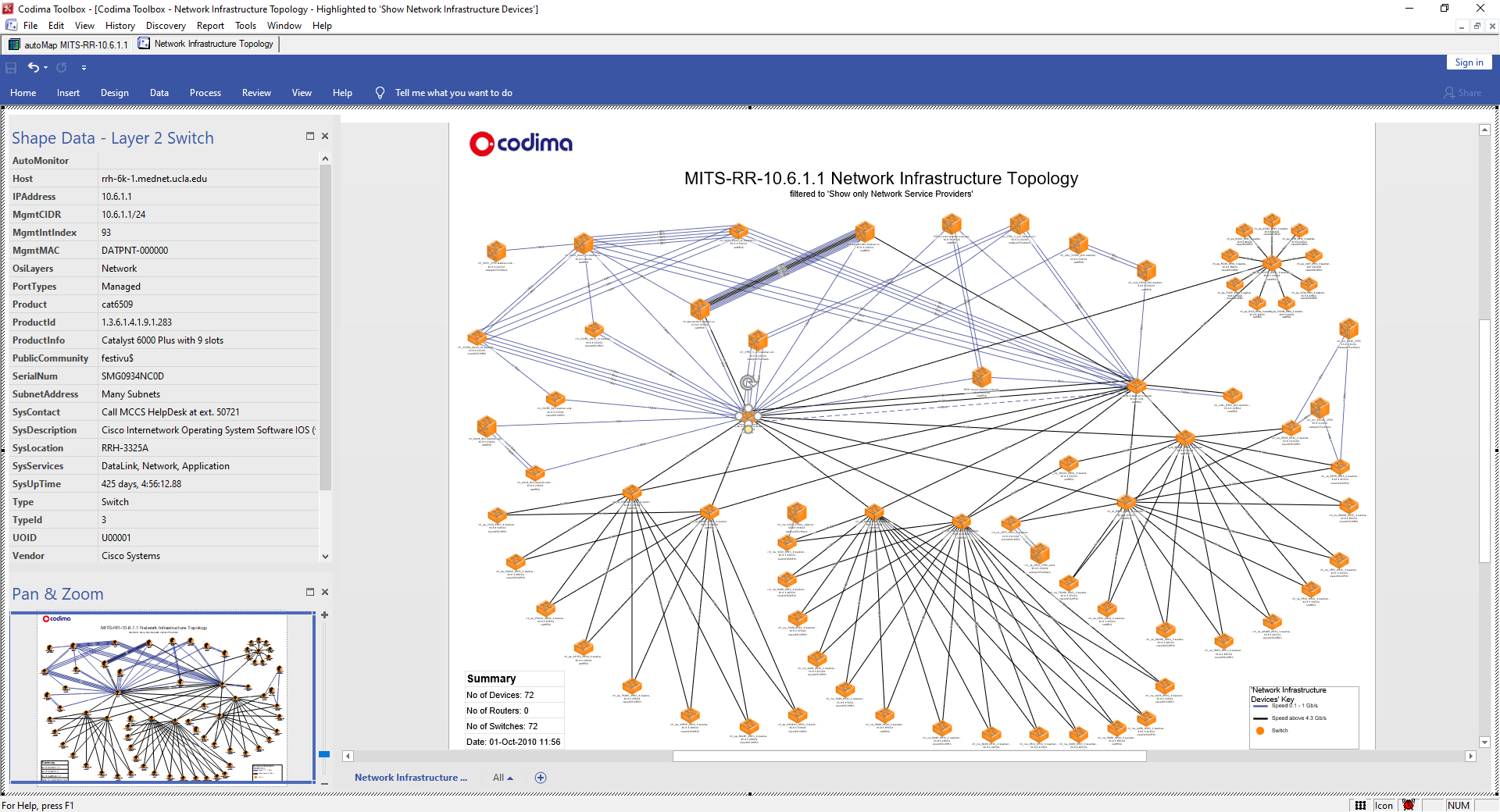 Never Create Network Maps by Hand Again
With Codima Toolbox there is never a need to create network maps by hand, and your Visio Maps are always up to date with the latest discovery results. Codima Toolbox automatically generates a Visio Map in conjunction with a Network Discovery, as long as Microsoft Visio is installed on the same machine that runs your network's Discoveries, then anyone with access to the web interface can download Visio Maps.
Automatically updated maps
Codima Toolbox automatically organizes all devices on a Visio Map using Visio's map layout algorithms to position all network devices in a logical way. You may also a reorganize maps to suit your needs in Microsoft Visio. By using Toolbox's Discovery Scheduler feature, you can rest assured that all Visio Maps are always up to date with your network.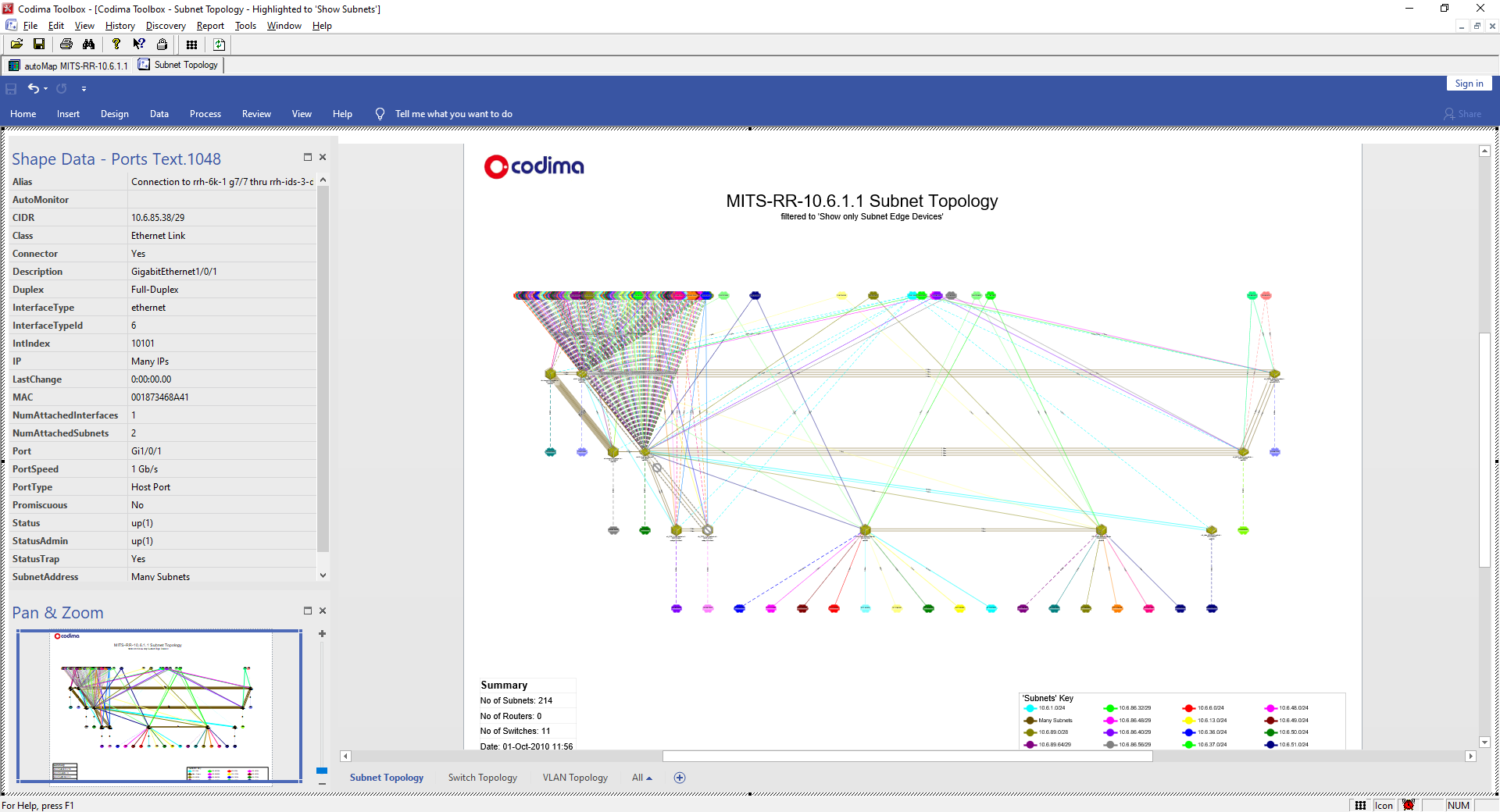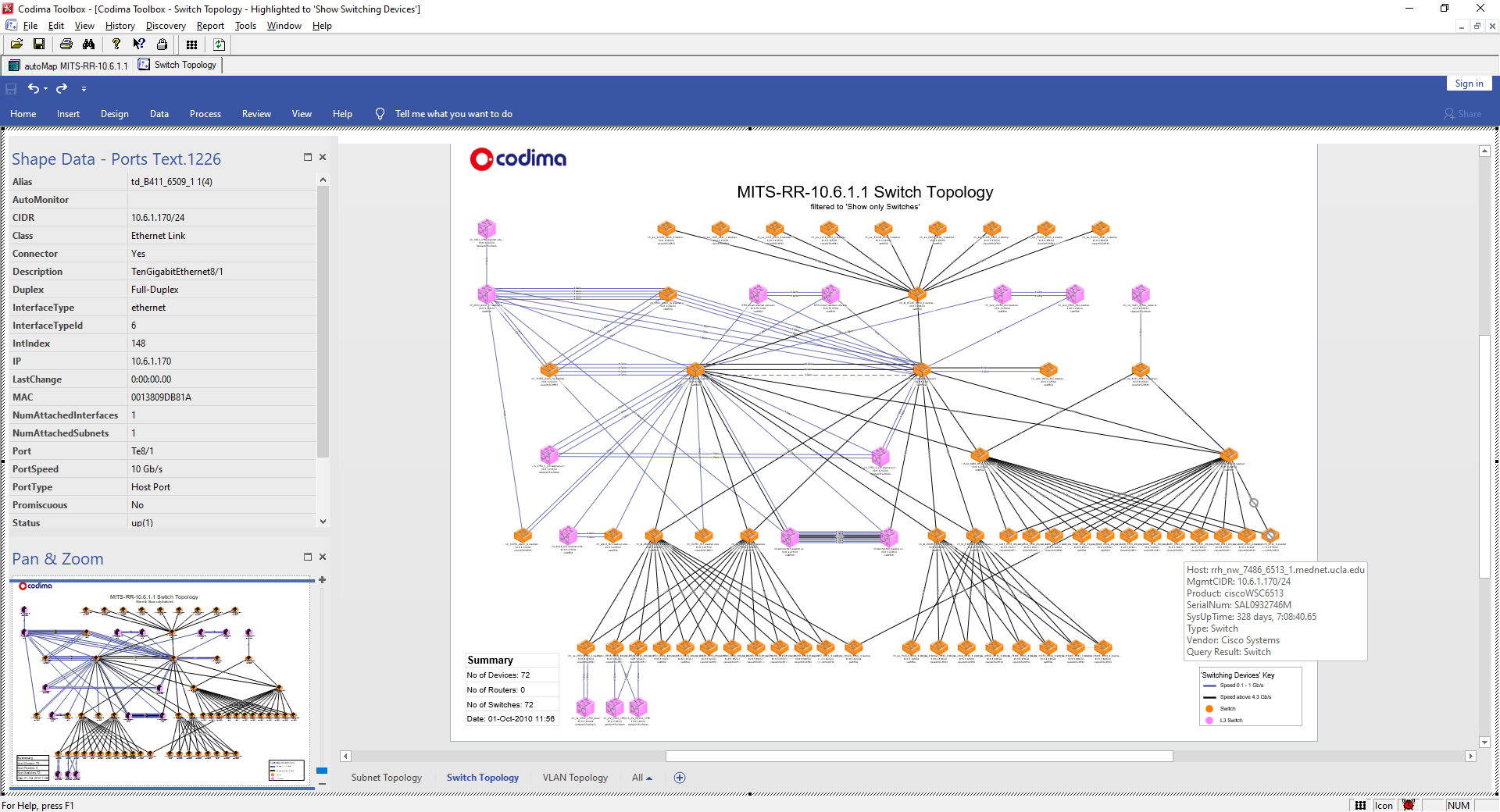 Documenting Network Infrastructure
Visio Maps are an excellent way to present and document your network infrastructure. Keep in mind that no matter where in the world you are, as long as you have an internet connection, you can download your Visio Maps to view and edit.
Visio is a Windows rather than a Web Product and is an industry standard documentation tool, below are a couple of Visio Maps produced after a Codima Toolbox Network Discovery.